PHD Founder, Dr. Ashley Lucas
PhD in Sports Nutrition and Chronic Disease
Registered Dietitian (RD)
Dr. Ashley Lucas is the owner, founder and advisory consultant for PHD Weight Loss and Nutrition. She has over 15 years of education in the field of nutrition and metabolism. In her mid 20s, she retired from her professional ballet career.  While understanding the importance nutrition played on her own sport performance, she went on to earn her PhD in Sports Nutrition and Chronic Disease from Virginia Tech. Her research throughout her six-year post-graduate doctoral training, focused on energy metabolism and the Female Athlete Triad. She was awarded the Academy of Nutrition and Dietetics Scholarship and completed her dietetic internship at The Ohio State University. She passed the national examination registering her as a dietitian offering expert food, wellness and nutrition services. Dr. Lucas is a nationally renowned speaker, columnist, and leading expert in the field of weight management and behavior change.
Through a scientific method that focuses not only on the metabolic consequences of fat gain, but also on the behavioral and psychological aspects, she created and continues to innovate the PHD Approach which has helped thousands of people nationwide achieve their peak wellness once and for all.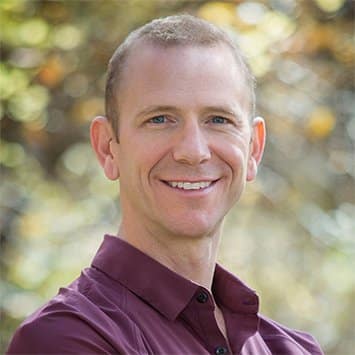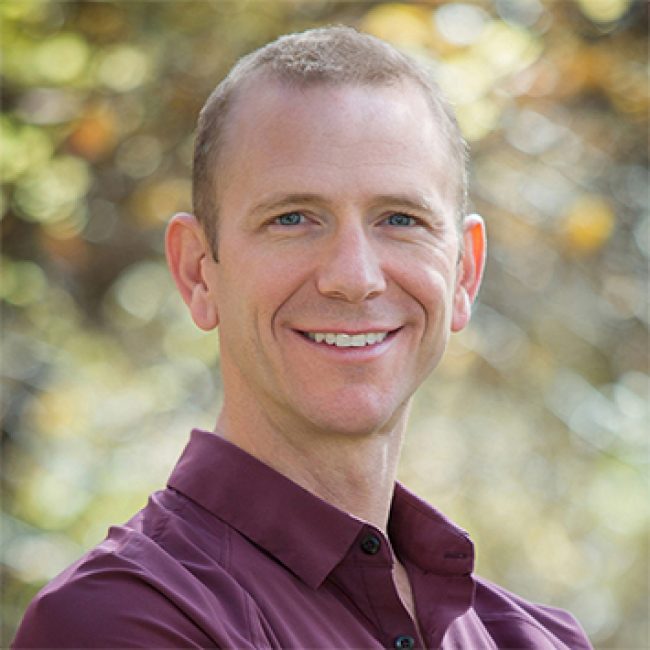 DO, Chief Science Officer, Orthopedic Surgeon
Dr. Doug Lucas completed his training as an orthopedic surgeon at Stanford University with a fellowship in foot and ankle surgery. He completed his residency at Ohio University in Columbus, OH and medical school at the Edward Via Virginia College of Osteopathic Medicine. During his training he published 12 peer reviewed journal articles available here. He currently serves on the research committee of the American Orthopaedic Foot and Ankle Society to further research in this field. His subspecialty training exposed him to the tremendous impact of obesity and related disease such as diabetes to his patients. This in combination with his own struggle with weight maintenance led him to create and grow the role of Chief Science Officer within the PHD organization. He still practices part time as an orthopedic surgeon but spends the majority of his professional time educating PHD coaches and clients. He is passionate about providing answers to the challenging questions within the field of weight loss and hopes to change the lives of as many people as he can by providing content on the PHD RESEARCH CORNER and through social media outlets. His background in research and medicine puts him in a unique position to read, digest and understand medical literature in multiple fields of medicine. His goal is to then incorporate that information into PHD coach training as well as public information for clients and anyone interested in making a life change to improve their health.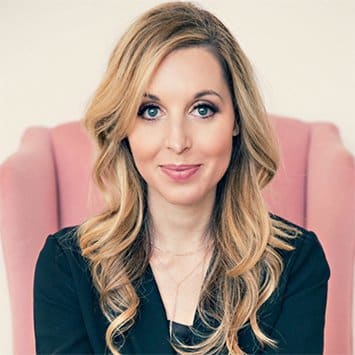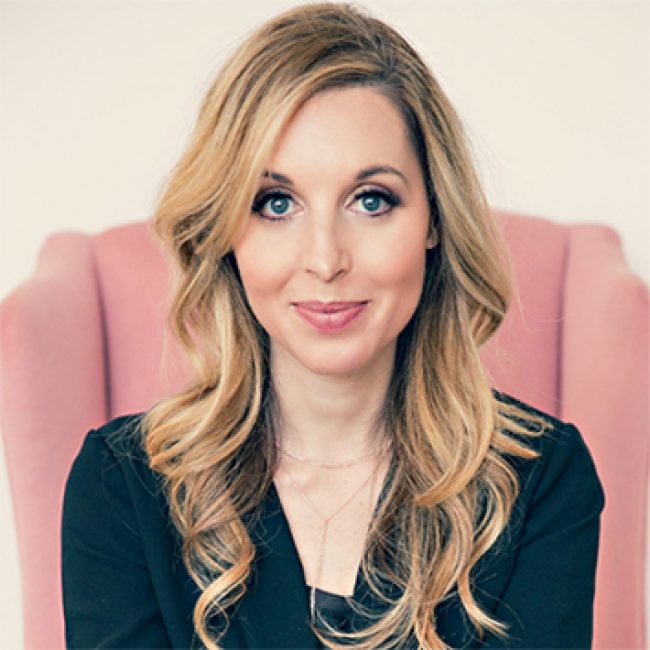 MA, PhD in Clinical Psychology & Somatic Psychology
After graduating from Pepperdine University with a masters degree in clinical psychology, Dr. Feinerman earned a doctorate from Pacifica Graduate Institute, where she specialized in somatic studies—the investigation of the connection between mind and body. Her interest in mind-body wellness subsequently led her to complete two certificate trainings from Harvard University's Benson-Henry Institute for Mind Body Medicine, as well as becoming a certified yoga instructor. She also holds a graduate degree from New York University in Communications, which has helped inform her understanding of systems of communication in various domains of life. In addition, she is a member of The Institute of Coaching, at McLean/Harvard Medical School, which provides on-going seminars, education and research on coaching and well-being. She has presented her research at conferences both nationally and internationally. Dr. Feinerman performs multiple roles within the PHD organization. She elevates our Certified PHD Consultant and Coach education with additional behavioral health training. She coaches our PHD Team herself to support their well-being so that they can best support yours. She also provides coaching to PHD clients when needed. We know that 80% of the PHD journey is psychological and Dr. Feinerman brings her expert perspectives and tools to the PHD program.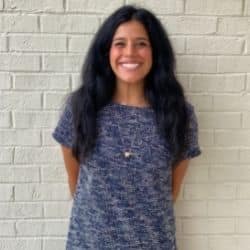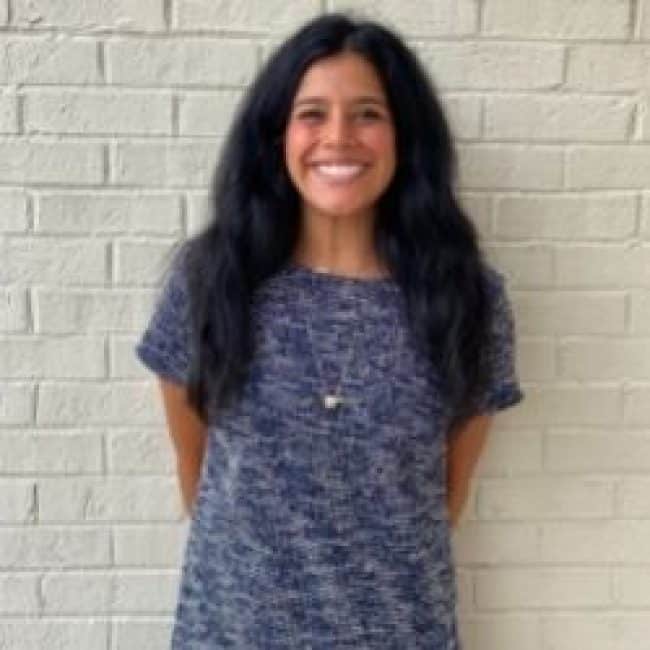 Western Carolinas Regional Manager & Certified PHD Consultant
Rachel grew up in Denver, Colorado and attended Colorado State University where she obtained her bachelor's degree in Health and Exercise Science with a concentration in Health Promotion. Shortly after graduating, she moved to Durango, Colorado where she began her career with PHD Weight Loss and Nutrition. When PHD decided to expand to North Carolina, she quickly followed and moved to Asheville to help open up our doors. She is currently the manager of our Asheville Clinic and is eager to help grow our Greenville clinic when we open early summer of 2020. PHD has transformed not only the lives of our clients, but it has transformed hers, as well. Every morning, she feels empowered with the opportunity to wake up and do what she loves with an amazing team and an amazing community that is passionate about their health and wellbeing. Her decision to work in the business of life transformation truly leaves her in PEAK state.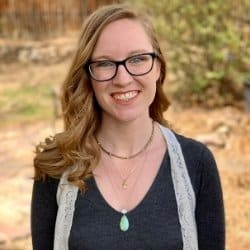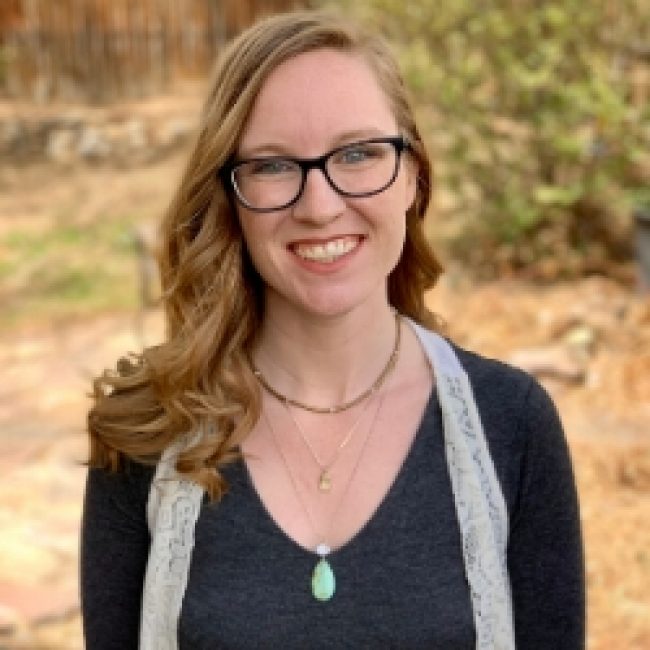 Durango Team Manager & Certified PHD Consultant
Linzie is a Health Coach for PHD Weight Loss and Nutrition in the Durango location. Colorado has always been Linzie's home, and she fills her free time with adventures with her husband Christian, their wonderful friends & family, and their dog Nika! She moved to Durango ten years ago, where she earned her Bachelor of Arts in Psychology, Business Administration, and Marketing at Fort Lewis College. Her journey with PHD Weight Loss started in 2018 when she made the decision to make a substantial life change as a client. Through her personal experience with the PHD lifestyle, she now has a passion for helping others achieve their physical peak state. She knows firsthand how much making this life change impacts ALL areas of our clients' lives.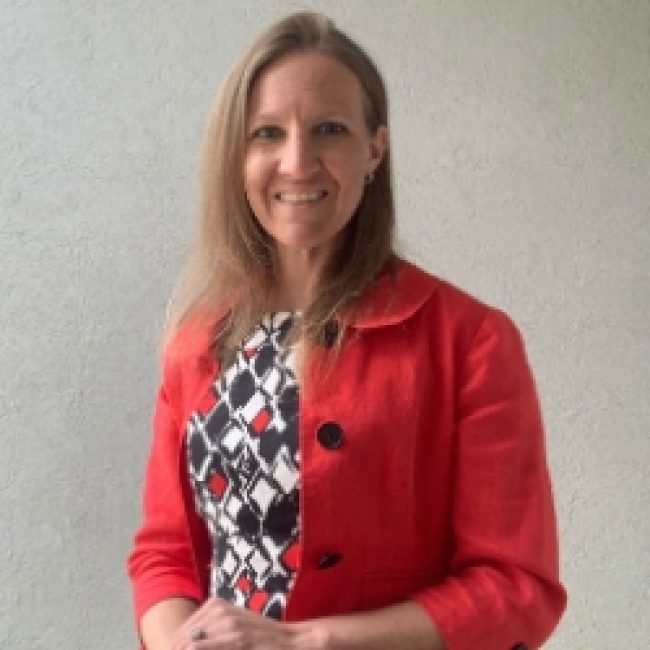 Farmington Team Manager & Certified PHD Consultant
Jessica was born in Groton, Connecticut but moved to Farmington, New Mexico when she was very young. After graduation, she decided she wanted to be a banker and spent the first 10 years of her working career doing just that. In 2017, she & her family realized that they were not living a healthy lifestyle and had to make serious changes to accommodate their new goals. She left her job and began searching for a health oriented, supportive atmosphere, which led her to PHD.  Since then, she has become a PHD Certified Consultant, and in November 2019, took on the role of the Farmington Team Manager. Her new life is amazing. She has great energy, time to focus on her family and an amazingly supportive and uplifting environment with her PHD family. When she is not at the clinic you can find her with her husband and son mountain biking, hiking, weightlifting or playing frisbee golf. She loves exploring the outdoors and everything New Mexico has to offer!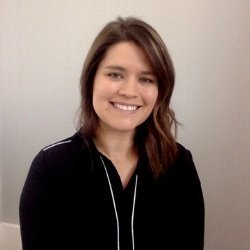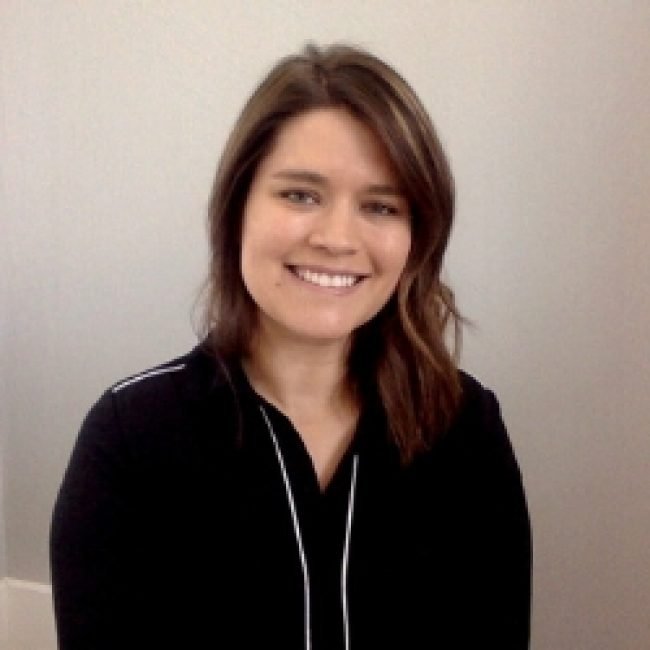 Certified PHD Consultant
Talia is PHD's Social Media Coordinator for PHD Weight Loss and Nutrition. She attended school at Colorado State University and has worked with PHD and the Lucas'  for over 4 years. In her time with PHD, she has been lucky enough to participate in a 2-year intensive internship with Dr. Ashley Lucas, PhD, RD and become a Certified PHD Consultant. She holds a specific interest in diabetes which led her to complete her certification as a Diabetes Paraprofessional. Talia has fallen in love with helping people change their lives and especially helping Type 2 Diabetics reverse their disease. She loves bringing her creative side to our online presence and she cannot wait to see what the future holds for PHD.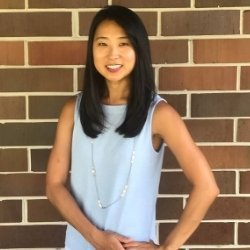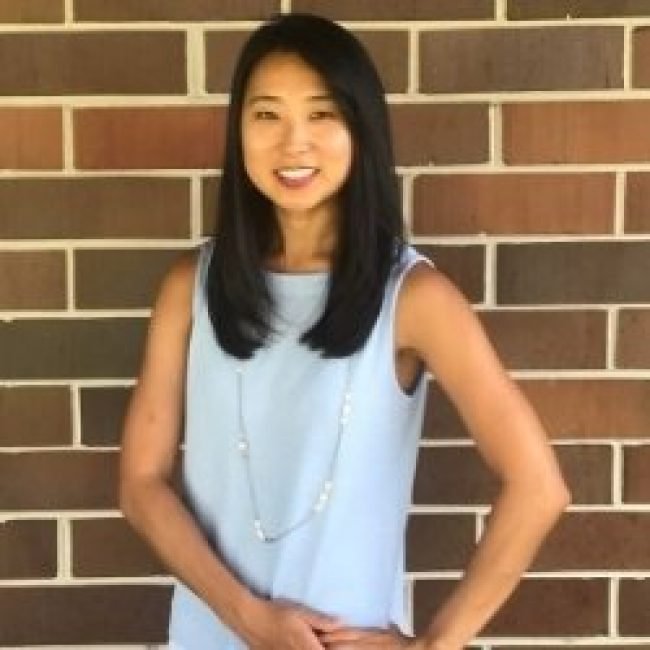 Manager of Operations & Certified PHD Consultant
Jayde is one of our most senior certified PHD consultants.  After graduating from the University of Florida, she completed a 2 year intensive fellowship with Dr. Lucas and has been working with Dr. Lucas for over 5 years. She is also a Certified Primal Health Coach. Jayde opened & managed the New Mexico office and led the Florida office in Ormond Beach.  Helping people live longer, healthier lives is Jayde's goal and she takes great pride in the services PHD Weight Loss and Nutrition offers. Jayde began her interest in health and wellness at the age of 5 as a competitive ballet dancer and gymnast. Winning many competitions over years of grueling training illustrated to her the difficulties of weight management.  Her dedication and devotion to these sports demanded adherence to a way of life which taught her the importance of lifelong nutrition and the habits and behaviors that come with life change. This knowledge and first-hand experience propelled her advocacy for others dealing with the same struggles. Jayde is vested in helping others succeed in improving their health once and for all!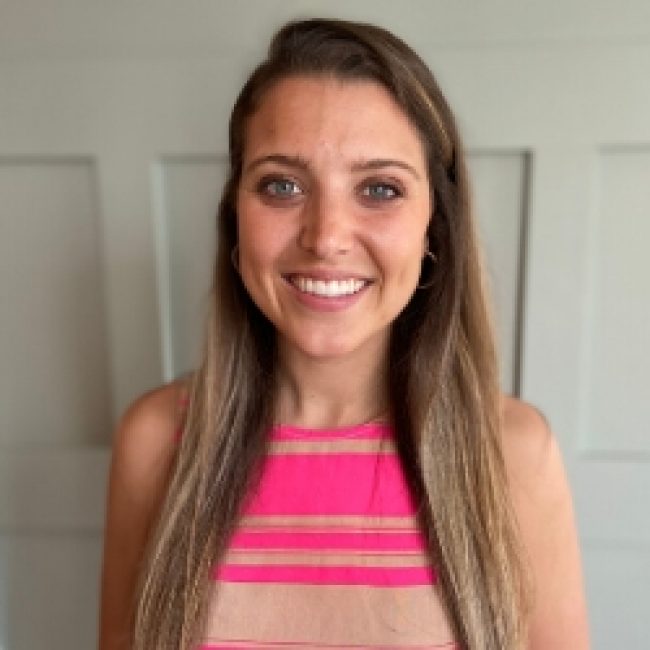 PHD Nationwide Training Specialist & Certified PHD Consultant
Megan joins the PHD Family as a PHD Health Coach and our National Training specialist. She comes to us from the restaurant side of the healthy living industry. She is the former Training Program developer for the 60+ chain fast-casual, clean eating concept, CoreLife Eatery that started in 2015. This came after graduating from the University of Tennessee with a degree in Public Relations and Business. Megan grew up in Upstate NY where she spent her childhood and adolescent years as a competitive gymnast, spending 25+ hours a week training. After retiring from the sport she spent her high school and college years learning how to live a healthy lifestyle without the structure and support of a demanding community that gymnastics created — sometimes this brought challenging seasons of deprivation, frustration and confusion in trying to maintain a healthy body without a strict and excessive exercise routine.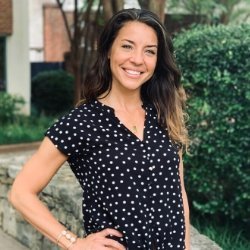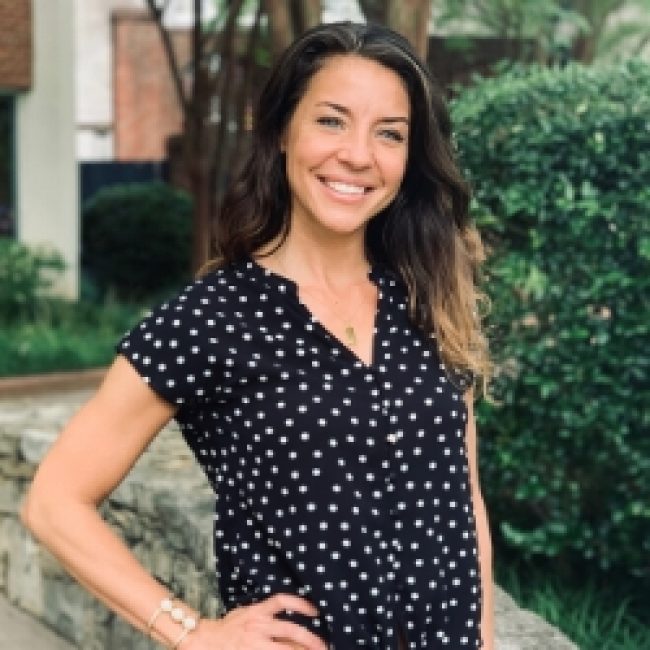 Certified PHD Consultant
Jamie Langlois is a Certified Life Coach, PHD Health and Nutrition Consultant, and a Yoga and Meditation Teacher.  Jamie comes to PHD with nearly a decade of experience assisting addicts on transcending destructive behavior patterns so they may enjoy freedom from various substances, including refined carbohydrates and sugar. Her role at PHD Greenville is in direct alignment with her passion for helping others live their highest potential in all areas of their lives.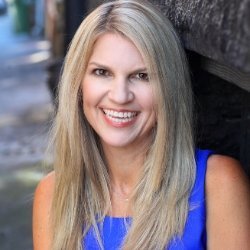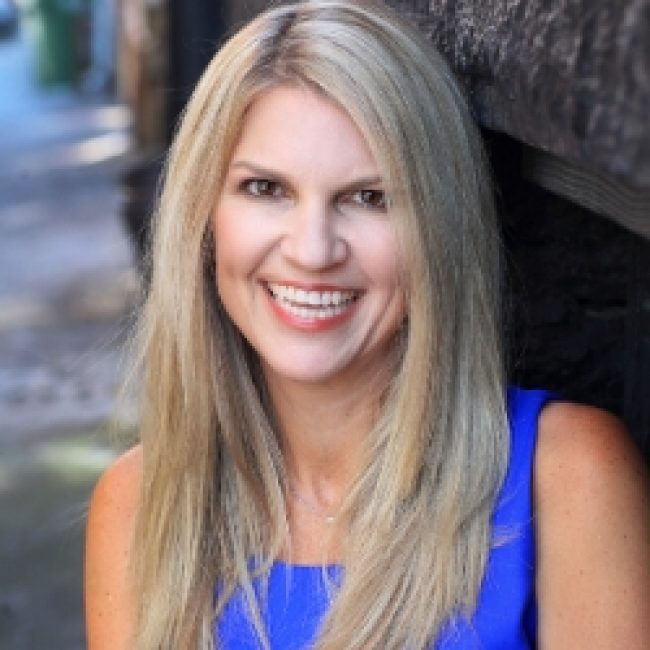 Certified PHD Consultant
Mandi is a Certified PHD Consultant based out of the Asheville, NC office. She is certified as both a life and wellness coach with additional training in strategic intervention. She utilizes cognitive behavioral work in her coaching sessions. This approach allows clients to quickly become aware of inaccurate or negative thinking, thus enabling them to view challenging situations more clearly and respond to them in a more effective way. This technique creates the potential for fast and permanent transformation.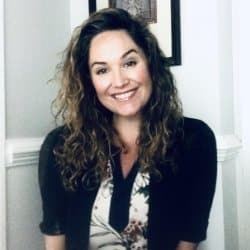 Certified PHD Consultant
Alexis Rachkovsky is academically trained in psychology and neuroscience, with occupational experience in the fields of integrative medicine, addiction and yoga. After attending the College of William and Mary and graduating from the University of North Carolina Asheville, she spent nearly five years on the clinical team at an Asheville based biomedical company specializing in identifying neuro-hormonal imbalances. During this time, she was also able to travel to India where she earned her teaching certification in holistic yoga. A calling for bringing more compassion, connection and creativity into her professional life led her to help young women in recovery from addiction where she served as an educator, mentor and life coach. Alexis is passionate about helping support, educate and inspire others towards a healthier lifestyle. She currently enjoys utilizing her unique skill set and background to help transform lives at PHD Weight Loss. Alexis has been fortunate to call Asheville her home since 2009 and lives with her husband, their dog Humphrey and soon to arrive baby girl. She loves spending her free time outdoors, hiking, gardening and near any body of water.
PHD Health Coach & Asheville Team Manager
Carter is the Outreach Coordinator and Health Coach for PHD Weight Loss and Nutrition in the Durango, Colorado office. She has been with PHD since the fall of 2019 but before she graduated from Texas Tech University with a degree in Human Sciences with a focus in Nutrition. She has always been passionate about overall health and wellness. Through her experience at PHD she has been able to educate her clients on nutrition but also emphasize the importance of all-around self-care.
PHD Health Coach
Remy is a PHD Health Coach with her BA in Psychology from UNCA, a certified yoga instructor, licensed massage therapist, and is currently working on her certification in neuro linguistic programming and life coaching. Wellness and self development have been a part of Remy's life and passions for many years and she is excited to bring her experiences and perspective to the PHD program. When the discomfort of remaining the same becomes stronger than the discomfort of change, that is when we create a lasting transformation.  Remy is so excited to help you become the architect of your own future.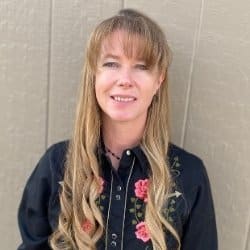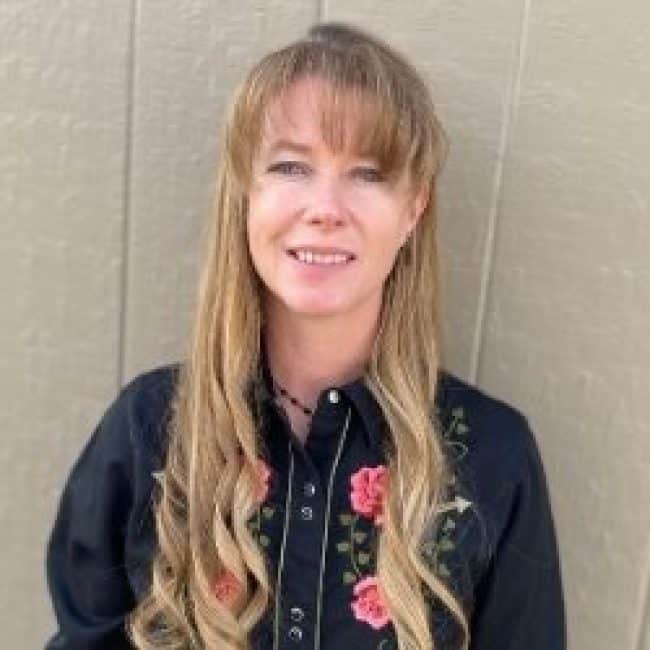 Naturopathic Doctor & Certified PHD Consultant
Darlene is a naturopathic doctor. She holds a PhD in natural health of which she pursued due to interest in improving her own health which presented some difficult challenges.  At one point during her adult life, she spent nearly five years seeing different doctors and specialists with no positive results.  She finally met a naturopath who taught her the importance of nutrition on her own health.  Once she learned that what she put in her mouth didn't just fill her belly, but affected her physical health, mental health and pretty much every aspect of her life, she was able to make lifestyle changes, the most important being her food choices.  As a result, she was able to lose 40 pounds and cure her depression.  Now she is a mother of two girls, recently became a grandmother and is loving life.  It has become her passion to share this information with others so that they too can take control of their health one meal at a time.
PHD Health Coach & Charlotte Front Desk Coordinator
Tara is a PHD Health Coach & The Front Desk Coordinator for our Charlotte, NC clinic and has had the incredible opportunity to work at every PHD Clinic to date! Having grown up an athlete, she is familiar with the importance of maintaining a healthy lifestyle in order to perform her best and is passionate about empowering others to realize they are capable of making the changes they want to make. Tara is a strong advocate for mental health & wellness and is passionate about helping clients reach PEAK state & overcome their challenges when it comes to how we act on our thoughts. Tara grew up in Arizona and spent most her time riding horse, hiking (and pulling lots of cactus out of her hands & shoes), fishing, cooking, and playing any and all sports. She has a deep love for all things furry and spent many years as a Veterinarian technician before pursuing her career in health & nutrition. During her free time you can catch her at a baseball game, somewhere listing to live music, drinking a lot of coffee, and planning her next trip to the beach.
PHD Health Coach
Alli is a friendly face at the front desk. She is our administrative expert and is always ready to help with your questions or concerns. Alli is dedicated to helping clients with every step of their visit from check-in, placing food orders and scheduling appointments. Alli loves spending time with her friends, family and dogs! In addition to her talents in the workplace, Alli is an experienced and lovely vocalist and sings regularly at Elevation Church Asheville. Alli was born in Miami, FL, but moved to Asheville when she was in middle school. She moved to Charlotte, NC where she worked with human-trafficking survivors through the non-profit A21. Alli is excited to serve you and welcome you to the PHD Family!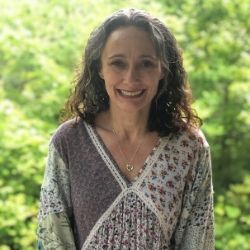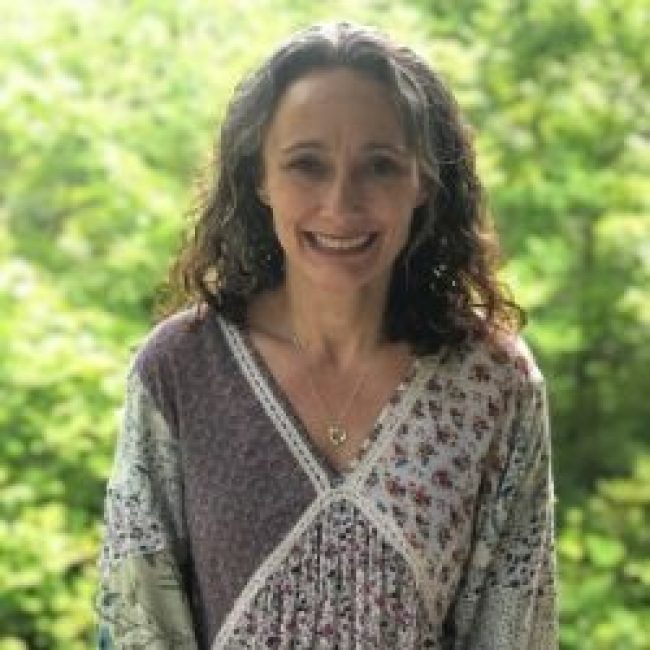 Certified PHD Consultant 
Jessica joined the PHD Asheville family in May 2020. She earned her BA in Environmental Science from the University of Colorado at Boulder. While starting her family, Jessica realized her passion was helping people realize the goals they set for themselves and went back to school for a MS in Health and Wellness. As a certified Health Coach and Behavior Change Specialist, she works with individuals seeking to live healthier lives and recover from addiction. Jessica compassionately meets people where they are and utilizes goal setting, Motivational Interviewing and Cognitive Behavioral Therapy principles to move them forward toward their true self. She enjoys exploring the mountains of western North Carolina with her family, reading, and hiking.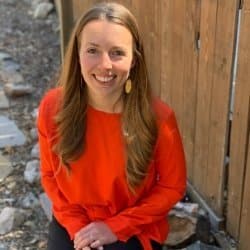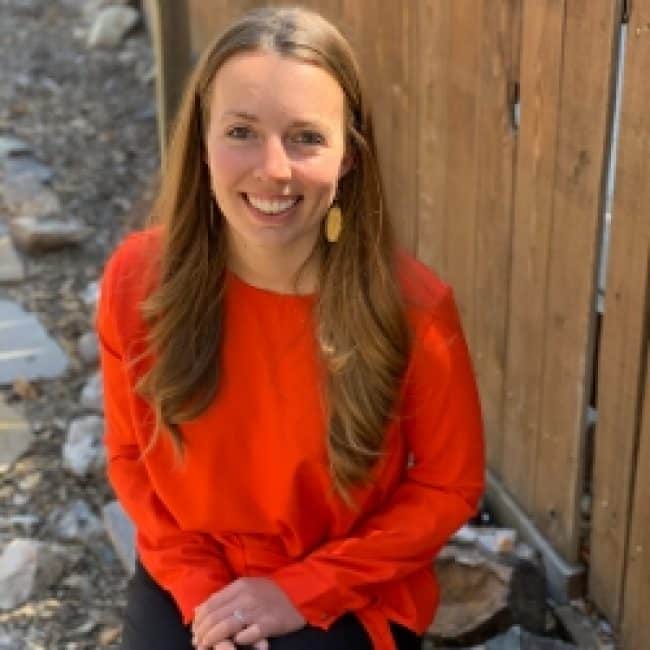 Durango Team Manager & Certified PHD Consultant
Samantha Schmidbauer is Board Certified in Holistic Nutrition, a Nutritional Therapy Practitioner and Certified PHD Consultant. After experiencing many health issues and chronic back pain in her early 20's, she went back to school to learn how nutrition could heal her body.  Her passion is for helping others achieve a peak state in life to pursue what they love. Her heart is in Colorado now, after moving there 5 years ago from California. You can find her skiing, backpacking, or traveling to a new destination on the weekends. You might even find her fly fishing on the Animas river in Durango with her fiancé, Michael.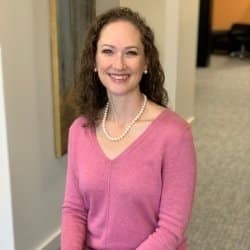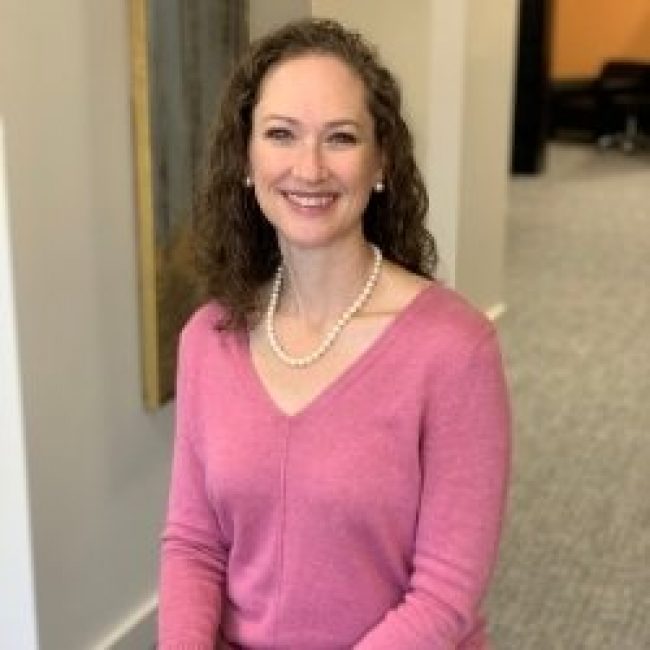 Certified PHD Consultant
Born and raised in South Alabama, Emily earned her B.S. in Sociology from Presbyterian College. She has a background in sales and administrative support but took a break from working outside the home to raise her family. In 2015, after her husband's diagnosis of Multiple Sclerosis and Lyme Disease, she sought to reclaim her family's health through diet much like ours at PHD, which sparked an interest in health and wellness. During the COVID-19 outbreak, Emily decided it was time to start the master's degree that had been on her mind for the past few years. Additionally and with her family's support, she ventured outside her family's business to combine her health and wellness interest with her professional career. Emily is looking forward to applying her experience and knowledge to serving her clients. While not working and studying, Emily enjoys spending time with her husband of 20 years and 3 kids, cooking, reading, and being active with her family.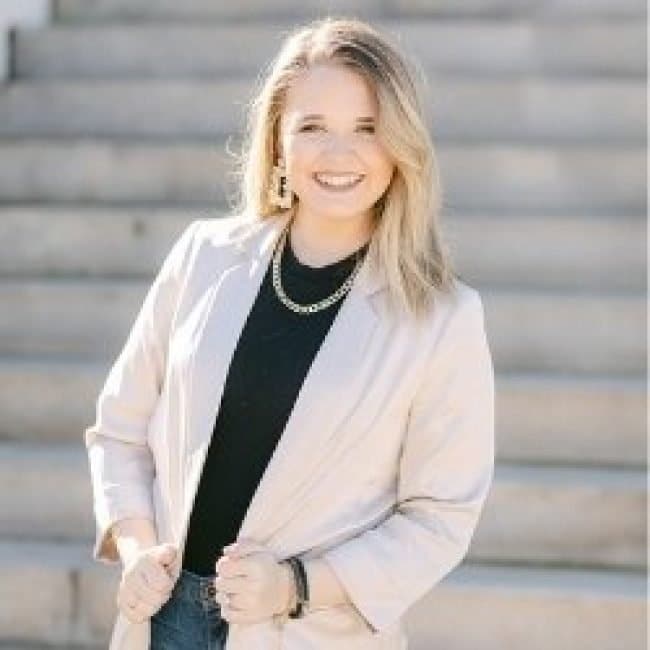 Greenville Front Desk Coordinator
Fionna works at the front end of our Greenville clinic to help coordinate and greet all of our clients coming through our doors. A fun fact about Fionna is that she grew up in Japan on a military base for 7 years and was fluent in 3 languages by the time she was 7 years old. Once she moved to the United States, she started her gymnastic career which helped blossom her love for health and wellness. After diving into the field of health and wellness, she evolved her education and earned her certifications in USAG Coaching as well as becoming an AFAA Certified group fitness instructor. PHD has made her realize how much she loves seeing the progress up close and personal. Similar to our before and afters, she loves seeing the progress day by day but even more, the end transformation. Most importantly, what she loves about PHD is witnessing our clients thrive in PEAK state and evolving from the person they once were for the better, mentally, emotionally and physically.
PHD Health Coach
Rebecca was born and raised Aztec New Mexico and works as PHD Front Desk Administrator. She attended San Juan College where she pursued her degree in Cosmetology because of the joy it gave her making one look and feel their best. Growing up very active with health and wellness always being a big part of her life, from participating in local 5K runs to mountain biking in the Annual Road Apple Rally and currently enjoys high intensity interval training (HITT). She has learned over the years how food is medicine and evolving her own nutrition & wellbeing.
PHD Health Coach
Kris began working with PHD Weight Loss and Nutrition in February 2021. She became more interested in nutrition and the PHD philosophy after completing a 14-week program with them in 2017. Her eagerness to dive deeper into Dr. Lucas' scientific method of the PHD approach and her desire to help others on their health and wellness journey led her to join the PHD family. Kris was born in Florida but moved to Durango with her family in 1980 from Charleston, South Carolina. She attended Fort Lewis College and graduated with a BA in Business/Tourism Resort Management. Over the years she worked at her family's local restaurant, as the first female manager/store opener for a large chain restaurant in Phoenix and as the firm administrator/tax preparer for her husband's CPA firm. Kris is married and she and her husband, Matt, have twin boys. They enjoy exercising, golfing, traveling to Hawaii, spending family time with their boys and watching them play lacrosse.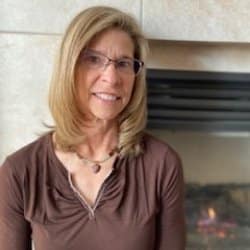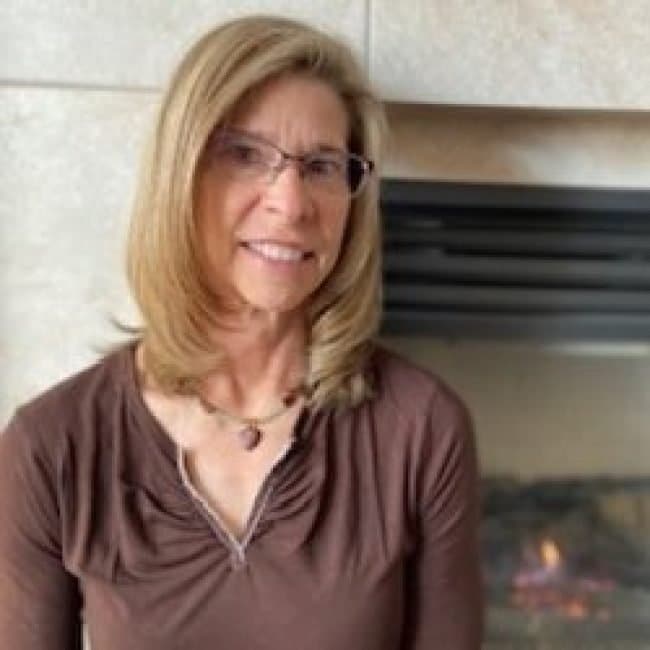 PHD Health Coach
Cindy works at the front desk of our Durango clinic.  She is the first friendly face clients interact with.  She keeps the energy high to keep everyone in PEAK state. Nutrition is the next endeavor she is diving into to help others be successful with their life changes.  Seeing others reach goals and learn skills fulfills her. Watching clients confidence, pride and strength grow is what fills her heart with joy. Her passion for health and wellness began more than 40 years ago.  As a child she was a competitive gymnast which literally saved her life.  In high school she started teaching aerobics and has been a teacher ever since.  Cindy attended Arizona State University where she earned her MS in exercise science.  She worked in the corporate fitness field for several years until she took a few years off to start a family.  She went back to school to earn her MS in Education. She used this to teach physical education for 15 years.  Continuing her passion she ran 2 different regional grants that improved the health and wellness for all the students and teachers in southwest Colorado.  Now she coaches mountain biking to girls and Olympic weightlifting to adults.  She was a supported triathlete which resulted in being named Tri-USA All American and holds National records in Olympic weightlifting. If she is outside and moving she's happy including but not limited to skiing, Moto biking, mountain biking, whitewater kayaking or hiking. She enjoys these activities with her husband of 30 years and two boys.
Nothing Starts without the First Step. Book Today.
Can't reach us at one of our locations? Try our AT-HOME PROGRAM