Discover Why Weight Gain Isn't Your Fault And How to Keep the Weight Off For Good!
Get Dr. Ashley Lucas's New Groundbreaking Book, The Ultimate Weight Loss Secrets for FREE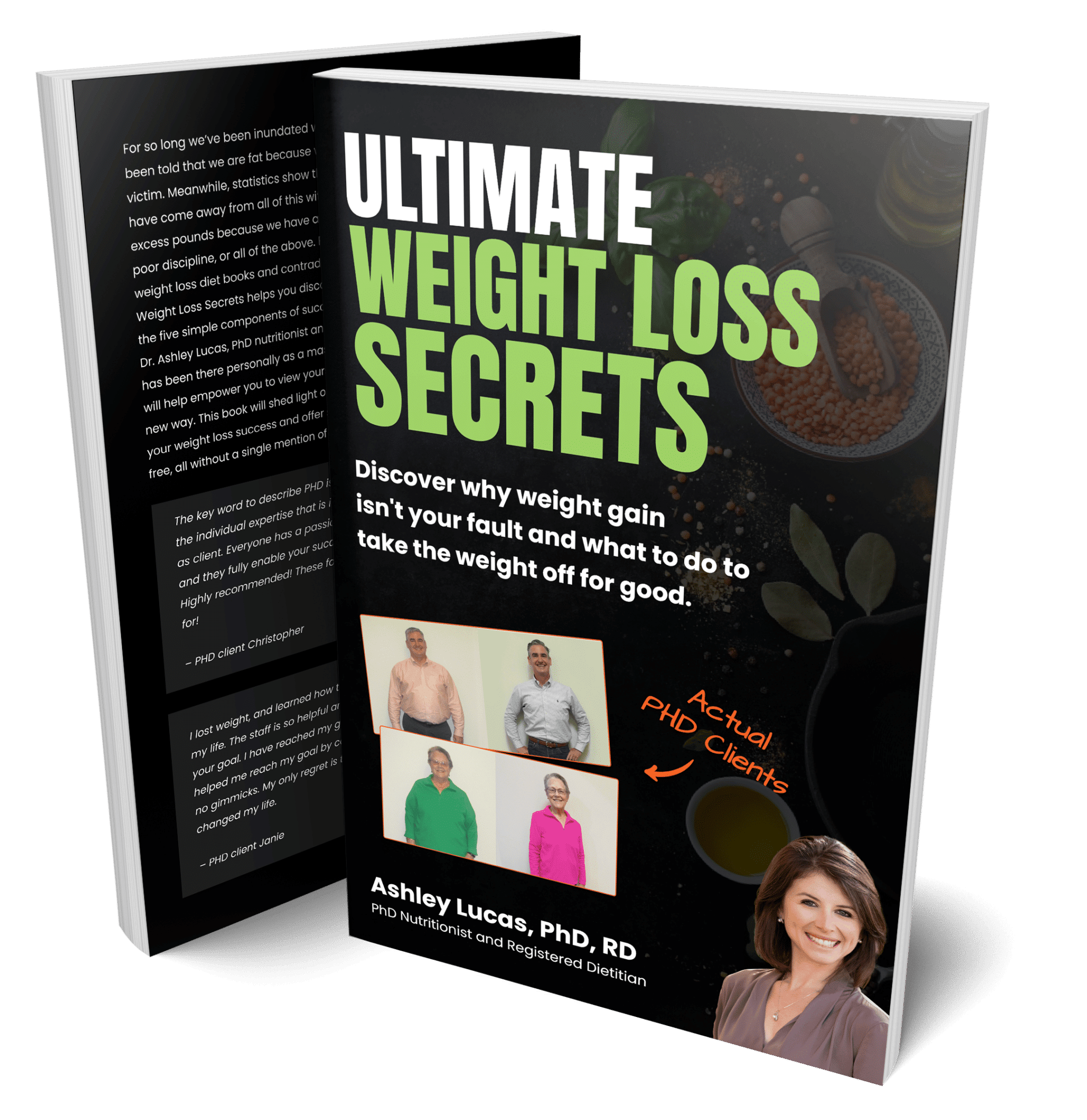 Inside the pages of her new, weight loss tell-all book, you'll…
Uncover the 3 false "tried-n-true" weight loss myths that have been kept quiet. One of these myths will help you release the shame, guilt and frustration associated with your weight and your body. (See page 13)
​Learn about the hidden "tumor-like fat" you can't melt, laser, suck, freeze, or sculpt away. (This fat controls your energy levels, hormones, and cravings. If you're carrying this type of fat it makes you hungry, creates food addiction, and makes you feel lazy). (Find out on page 15)
​Discover how to finally get your body to listen when you tell it to lose weight. 99% of weight loss experts and doctors overlook this "letting go" method that makes weight loss plateaus a thing of the past. (See on page 28)
​Discover why the "missing flavor tactic" should be banned. The food industry is using this behavioral tactic to manipulate you into becoming addicted to eating "fat-storing" foods. (Find out on page 33)
​Most importantly, learn why weight gain isn't a personality flaw or lack of discipline. The TRUTH behind why diets fail has finally come to light!
THIS EBOOK IS YOURS COMPLETELY FREE -- ENTER YOUR EMAIL TO DISCOVER WHY WEIGHT GAIN ISN'T YOUR FAULT!