Amazing Client Experience
An update from one of our amazing PHD clients, Jennifer!
Ch-ch-ch-changes:
It is so exciting to put on favorite clothes that you have tucked away because they had gotten too small, then put them on and THEY ARE TOO BIG!  That is what has happened to me in my week 22 of the PHD Weight Loss Program and it is SOOOO EXCITING!!
When I started the PHD Weight loss Program, I was wearing size 16 pants and TODAY, 22 weeks later size 10's are TOO BIG ON ME!!   It has been so easy, it seems unreal.
The photos below are taken the SAME DAY! These are pants I was wearing for work when I started the program. Size 16!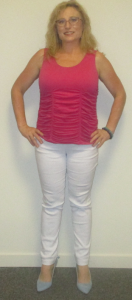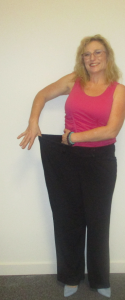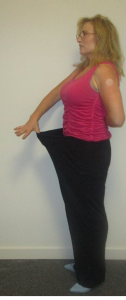 THANK YOU PHD Weight Loss.  My dress size is down to a 10, just bought a pair of size 8 jeans and EVEN MY SHOES are smaller!!  Plus the sleep & Mental Clarity!!  Dr Lucas and the PHD team are truly amazing.  It is an honor to have them in my corner.  I look forward to my meeting every week.
Get your Free consultation by saying Jen sent you.  SEE if you are in the danger zone and if you want to feel better.  Start by booking your consultation today. XXOO Jen
In the meantime, if you'd like to know more about living a healthier lifestyle, reach out to us for our professional guidance and support. Give us a call!
Farmington  505.787.2981     Durango  970.764.4133    Ormond Beach 386.238.9222  Asheville 828.552.3333
Blog Photo Credit:
Cover Photo Credit: