PHD Summer Warrior Workouts
 Bring on your Summer Warrior!
The flowers are blooming, the sun is shining, it's time to switch up your exercise routine (GET OUTSIDE)!!! Put those cozy winter blankets back in the closet and grab those running/trail shoes! Whether you're a summer warrior or a casual hiker, you'll love these summer exercise routines! Below you'll find beginner and advanced workouts that you can do inside and outside. Whether you're a mountain biker or river walker, you always want to start any workout with a good full body warm-up!
For other great outdoor activities in your local area check out this blog. 
**Check Out the Video for Full Explanation of Movements**
WARM-UP
2x 30 seconds
Arm Circles, High Knees, Arm Scissors, Butt Kickers, Walk Outs, Side-Steps, Straight Leg Soldier March
Summer Strength Workout
Beginner 3x
10x Sit-to-Stand
10x Wall Slides
10 Push Ups (Modified)
10x Split Lunges (Each Leg)
10x Push Up Hold with Leg Extension (Each Leg)
10x Mountain Climbers
Advanced 3x
10x Push Ups
30Sec Jumping Squats
10x Sit-Ups
30Sec Burpees
10x SuperMan
30 Second Mountain Climbers

Summer Warrior Workout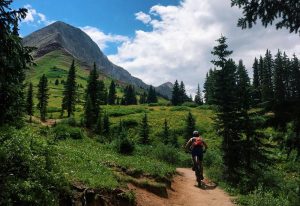 Beginner 3x
(Choose your favorite Cardio! Run, Walk, Bike, Elliptical, Etc.)
5 Minute Warm-Up
20 Rounds
15 Second High Intensity
45 Second Easy
Repeat
5 Minute Cool Down
Advanced Hill Workout
AMRAP (As Many Rounds As Possible)
Charge Hill!
20x Choose Exercise from Box A
Walk/Jog Down Hill
10x Choose Exercise from Box B
*REPEAT!*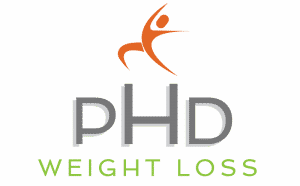 *Disclaimer: Please consult your physician prior to commencing a new exercise routine to make sure you are healthy enough for the exercises. Remember to use caution with any exercise. Avoid postures and exercises that can cause pain.
Tune in next time; we'll go into part two of stress, retraining your mamma bear mind!
 In the meantime, if you'd like to know more about changing your unhealthy behaviors, reach out to us for our professional guidance and support. Give us a call!
Farmington  505.787.2981     Durango  970.764.4133    Ormond Beach 386.238.9222  Asheville 828.552.3333
Good things come to those who sweat! 
Blog Photo Credit: Colorado.com
Cover Photo Credit: mommyshorts.com