Why Quality Protein Matters
Where to Buy Quality, Grass-Fed Protein
Grass-fed protein is not hard to come by and getting it from a local butcher makes it even easier. Purchasing your meat fresh provides you with the satisfaction of knowing exactly where the meat comes from, it's quality, and what has been added to it.
No hormones for me, please! Oftentimes, it can also be a cheaper route than the supermarket. Some butchers sell their meat in packages or in bundles, so you get more bang for your buck.
If you want good quality, grass fed protein for your meals, there are great places listed below to help support our local and family owned farms:
Ormond Beach:
Durango:
Grassburger (great restaurant that provides grass-fed burgers)
We ask all of our clients to reduce their consumption of any processed or pre-made meats because it is not clear of what ingredients are being used. For example, say you go to Publix and pick up a package of their pre-made meatballs; you do not know what kind of meat is being used, what grade, or what ingredients they used to create the ball. Was breading added? We don't know.
We want to make sure everyone is getting the best quality meat as their protein source to better aid their weight loss journey and to keep them safe. Do your research and find a local butcher close to you.  As always we are interested in what you find, so let us know!
Friends do not let friends buy bad protein.
Call us to learn more about which proteins are best to buy.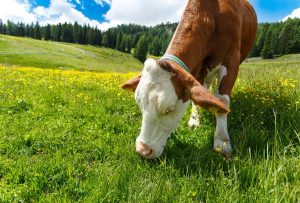 Fact: A grass-fed steak typically has about twice as many omega-3s as a grain-fed steak.
Awareness Challenge this week:

Do a little research to learn more about the local farms in your area that work hard to provide you with quality meats. Support local! 
Tune in next time; we'll cover how to navigate a night out, no problem!  
In the meantime, if you'd like to know more about living a healthier lifestyle, reach out to us for our professional guidance and support. Give us a call!
Farmington  505.787.2981     Durango  970.764.4133    Ormond Beach 386.238.9222  Asheville 828.552.3333
"There are no limits to what you can accomplish, except the limits you place on your own thinking" – Brian Tracy
Blog Photo Credit: Colorado Springs Independent
Cover Photo Credit: Rafter W Ranch