Achieving Goals with Support
Foundations for Achieving Your Goals
In our western culture, we often believe that we should be able to achieve our goals on our own. But when it comes to weight loss, a support system and accountability significantly increase your chances for success.
Here's WHY…
The support and encouragement you receive from another person or team provides motivation. As you begin your program to lose weight or improve your health, you most likely feel highly motivated. But after a few weeks, you may find that your motivation begins to wane, barriers surface, and old habits may begin to tempt you.
A support system will help you through those challenging times and will not allow you to give up.
Accountability is the key to your success.
Our clients frequently tell us that they kept on their plan because they knew they would be reporting their intake to us or stepping on a scale to view their weekly numbers. A support team also can help with problem solving. When you run into situations that trigger your desire to return to unhealthy eating habits, your support team will help you devise strategies to avoid temptation.
Losing weight or achieving your health goals can seem like a long and tedious journey that will never end. You may feel discouraged by your slow progress and then feel like giving up and slipping back into old habits.
A support system will help you regain your self-confidence and pull you out of your downward spiral by helping you see how much progress you have made and will keep you directed along the path that you know you want to follow.
When you're ready to make a change or lose weight, enlist a family member or friend, find a professional who can help or join a program. When you take the time to find the support system that works for you, you will be far more successful in the long run.
Build your system and support foundations and you'll be on your way to achieving your goals!
Define specifically what you need for support so you can seek it out.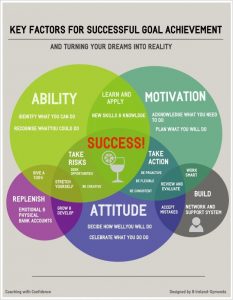 Below is a list of different supportive roles:
The Expert: Someone that has the best practices around the issues you face so they can provide coaching skills to get you there.
The Mirror: Someone that will give it to you straight. They often hold you accountable and offer valuable feedback for improvement.
The Cheerleader: Keeping the motivation alive. When your feeling less steady, the cheerleader is there to keep your spirits up.
The Safe Harbor: Someone who you can let your guard down around and really feel true to yourself and know that you'll be heard.
Fact: A study suggests that simple things like telling yourself "Keep going, you can do it" while you're exercising really does help keep you moving, and sidetracks the impulse to give up because the activity is getting harder. Apply this to any goal you've set out to achieve and don't let the impulse to give up take over. 
Awareness Challenge this week: Define what you want to see from your support team and look around for people that will fit the criteria. Reach out to them to ask for support. This will lead to your success!  
Tune in next time; why a healthy lifestyle should start in childhood.  
 In the meantime, if you'd like to know more about changing your unhealthy behaviors, reach out to us for our professional guidance and support. Give us a call!
Farmington  505.787.2981     Durango  970.764.4133    Ormond Beach 386.238.9222   Asheville 828.552.3333
"We rise by lifting others." – Rober Ingersoll
Blog Photo Credit: https://www.pinterest.com/lionesse1960/goals-and-motivation/?lp=true
Cover Photo Credit: https://www.urmc.rochester.edu/mental-health-wellness/addiction-services/wish-tc.aspx